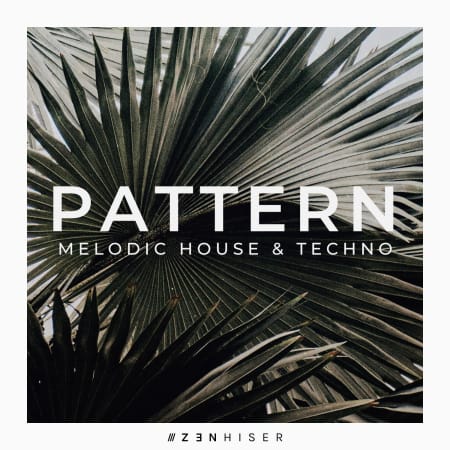 Zenhiser PATTERN – Melodic House & Techno WAV
The name speaks for itself, 'Pattern – Melodic House & Techno' burrows deep within the core of dance music paying homage to the sounds of today and yesteryear. Its foundations are built within the realms of pattern, rhythm and melody.
You'll find more than you need within this Melodic House sound smorgasbord, exemplary musicality, hypnotic repetitions, unique construct and all out usability. Like always we've covered all eventualities, stems, loops, one shots, drums sounds and midi. Unpack the zip and there's over 5GB of content, that's going to keep your electricity bill high and your production schedule even higher!
'Pattern – Melodic House & Techno' has been constructed using a combination of analogue and digital gear, giving its sound a quintessential feel. Moogs and Prophets make up an abundance of the pack but alluring techniques including some drum sounds being created from field recordings give the collection its unique feel.
SAMPLE PACK SPECIFICATIONS
Song Starter / Stem Songs x5
Includes Basslines, drums, arps, synths, swells, pads, pianos, fx, snare rolls – 70
Drum Hits – 01 Kick – 25
Drum Hits – 02 Clap – 13
Drum Hits – 03 Snare – 06
Drum Hits – 04 Hi Hat – 25
Drum Hits – 05 Ride – 05
Drum Hits – 06 Shaker – 05
Drum Hits – 07 Percussion – 25
Loops – Bassline – 25
Loops – Drum Beat – 75
Loops – Full Mix – 25
Loops – Synth – 84
One Shots – Bass – 25
One Shots – FX – 25
One Shots – Synth – 25
Tempo – 124bpm – 126bpm
Key Info – Yes
Audio – 24-Bit Wav
Demo Preview: