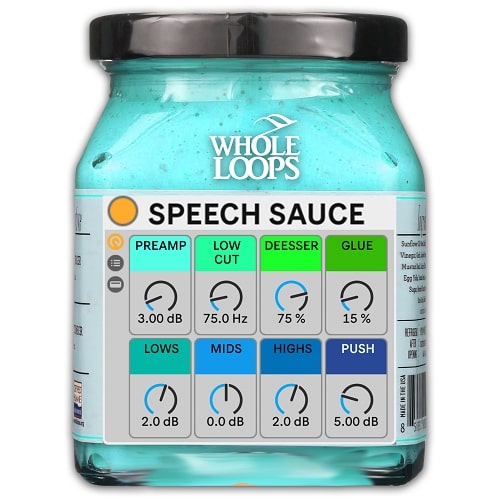 Whole Loops Speech Sauce
CART / $0.00 0
Mix your spoken dialogue to perfection in seconds with Speech Sauce, Reid Stefan's signature Ableton Preset with 8 simple knobs for instant control over a 100% stock plugin chain.
Drop this Audio Effect Rack onto any recorded speech and enjoy the instant polished finished of the default preset or tweak the 8 macro knobs to fit your voice!
Speech sauce compatible with Ableton 11 and 10 versions for Lite, Standard, and Suite.