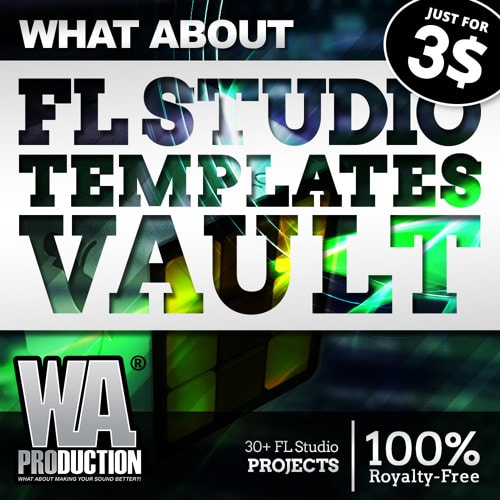 WA Production What About FL Studio Templates Vault
Size 1.44 Gb 
Imagine that great feeling, when you get 36 stunning & complex FL Studio templates for just 3 USD! Introducing: "What About: FL Studio Templates Vault"!
We've compiled all of our FLPs, that we've created for education, and tutorial purposes and put them into one BIG library. Everything from big room, through progressive, future bass to trap is insluded. We've even included 5 exclusive full-length templates, that you won't be able to get anywhere else.
In case you want to see what techniques and sounds have been used inside these projects or how are our producers working with effects and plugins, or you just want to get some inspiration, this library is absolutely perfect for you! And again.. it costs 3 dollars! 🙂
Product details:
– 36 FL Studio Templates
– 100% Royalty Free
Zippyshare
Part 1   Part 2   Part 3   Part 4   Part 5   Part 5   Part 7   Part 7   Part 8
Demo Preview: