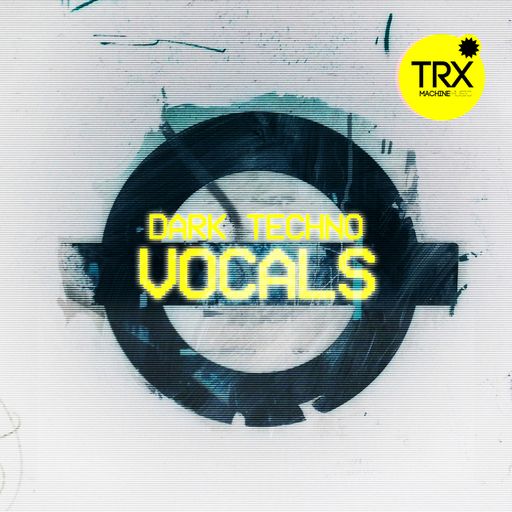 TRX Machinemusic Dark Techno Vocals WAV
Size 107 Mb
Dark Techno Vocals
TRX Machinemusic presents a darkly compelling toolkit of vocal loops.
"Dark Techno Vocals" is the first in a series of exceptional collections, perfectly suited for adding bespoke grit to techno, electro, ghetto-tek, lo-fi and deep house. From rich choral washes to sexed-up textures and raw house booty-calls, this collection is engineered in London, and cut from nefarious underground sources.
Pock-marked with vinyl hiss, crust, and dust, this is a collection hewn from the dirtiest of underground cloth.
Dark. Techno. Vocals. An affair which dare not speak it's name.
Includes these files:
TRXF_vox126_back_back_Cm.wav
TRXF_vox126_city_to_city.wav
TRXF_vox126_dirtybirded_Cm.wav
TRXF_vox126_gospelchop_Gm.wav
TRXF_vox126_top_the_pain_Cm.wav
TRXF_vox128_abstrakto_1.wav
TRXF_vox128_angelic_scape_1.wav
TRXF_vox128_angelic_scape_2.wav
TRXF_vox128_angelic_scape_3.wav
TRXF_vox128_angelic_scape_4.wav
TRXF_vox128_angelic_scape_5.wav
TRXF_vox128_breathe_u_more.wav
TRXF_vox128_breathjak_Gm.wav
TRXF_vox128_down.wav
TRXF_vox128_earporn.wav
TRXF_vox128_end_it.wav
TRXF_vox128_get_on_off_Gm.wav
TRXF_vox128_glory.wav
TRXF_vox128_I_feel.wav
TRXF_vox128_love_u.wav
TRXF_vox128_power.wav
TRXF_vox128_primitive_haus.wav
TRXF_vox128_purpose_Cm.wav
TRXF_vox128_scatt.wav
TRXF_vox128_sensual_10.wav
TRXF_vox128_sensual_3.wav
TRXF_vox128_sensual_4.wav
TRXF_vox128_sensual_5.wav
TRXF_vox128_sensual_6.wav
TRXF_vox128_sensual_7.wav
TRXF_vox128_sensual_8.wav
TRXF_vox128_sensual_9.wav
TRXF_vox128_sensual_yeah_1.wav
TRXF_vox128_sensual_yeah_2.wav
TRXF_vox128_sexy_breathing_1.wav
TRXF_vox128_sirensong_1.wav
TRXF_vox128_sirensong_2.wav
TRXF_vox128_tek.wav
TRXF_vox128_tekno.wav
TRXF_vox128_the_pain.wav
TRXF_vox128_u_no_good.wav
TRXF_vox128_ultramaj_electro_1.wav
TRXF_vox128_under_disco_lights_Gm.wav
TRXF_vox128_vocal_texture_1.wav
TRXF_vox128_war_gates_choir_1.wav
TRXF_vox128_weird_breathing.wav
TRXF_vox128_whispa_ohh.wav
TRXF_vox128_whispa_sexy_1.wav
TRXF_vox128_whispa_sexy_2.wav
Links
Demo Preview: