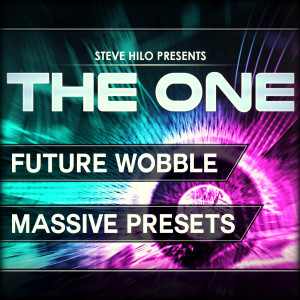 THE ONE Future Wobble
Size 30 Mb 
Are you looking for wobbly patches with great diversity and high quality?
Then you have come to the right place!
THE ONE presets to you THE ONE: Future Wobble, featuring 43 wobbly presets, and 7 stab presets for your next Future Wobble track.
In this pack we really aimed for giving you a package with a lot of diversity and a lot of different timbres and characters to help your creativity.
Here you'll find everything from smooth and funky wobbles, to majestic ones at full intensity
All 8 Macro controls have been carefully assigned on every preset, to give you a good overview of the sound so you may quickly change the character of it and adjust the quality.
The presets also involve a lot of randomize-linking to make the sound behave as natural and alive as possible, and sound as little digital as possible.
Not to mention that the presets uses NI Massive at its full potential, involving finetuned and advanced synthesis that all sound very balanced – precisely what you need to break through.
Take a look at the demo song, that showcases a good variety of the various sounds, and you'll instantly hear how much this can take your music to the next level.
Full specifications:
• 50 NI Massive presets
• 25 Wobble Basses
• 18 Wobble Leads
• 7 Stabs
• 12 MIDI loops from the demo song
• 24 Wav samples from the demo song
• The demo song as an MP3
• List of what presets were used in the demo song
*Other Genres that this package may be useful in:
• Dubstep
• Glitch Hop
• MIDI
• Presets / Patches
• Tech House
Download:
Zippyshare
Demo preview:
https://soundcloud.com/the-one-series/future-wobble