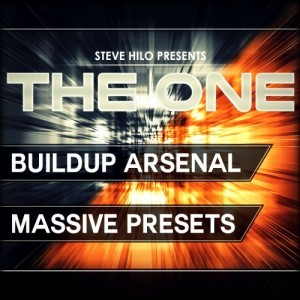 THE ONE Buildup Arsenal For  NI Massive
Size 5 Mb
Are you looking for a preset collection with a diverse collection of buildup riser effects?
Then you have come to the right place!
THE ONE: Buildup Arsenal features 52 buildup effects for NI Massive, all with strong characters to stand out and give your buildups a more unique touch that will make you cut through.
These riser effects have been collected from various THE ONE soundbanks and merged into this soundkit, and therefore covers a large variety of different buildup sounds.
These buildup effects takes full usage of NI Massive's potential, so you may expect top of the notch sounds.
All 8 Macros are used, and have been carefully selected to give you an as good overview of the preset as possible, and give you the control over both the artistic aspect of the sound, as well as the sonic quality.
Have a listen to the demo outlining a large selection of the different effects, and you'll hear all the possibilities with these sounds.
Full specification:
• 4 Futuristic risers
• 6 Industrial risers
• 7 Noise risers
• 12 Sequenced risers
• 6 Soft risers
• 17 Various risers
*Other Genres that this package may be useful in:
• Drum & Bass
• Dubstep
• Trap
• House
• Sound FX
Download:
Zippyshare
Demo preview:
https://soundcloud.com/the-one-series/the-one-buildup-arsernal