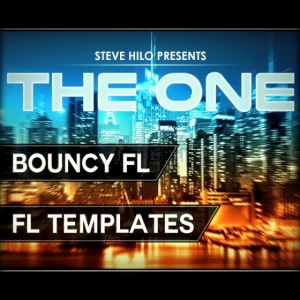 The One Bouncy FL Studio 12 Template
Size 3 Mb 
'The One: Bouncy FL' comes with an FL Studio template and additional files, aimed to take your Melbourne Bounce tracks to perfection. The template features powerful mixer routing, and ready sampler tracks and audio clips already routed to different mixer tracks. So all you have to do is add a sound and you're good to go.
In this product four different reverb sends are already set up so you may quickly blend in some sweet room sounds.
The setup gives a very clean and ordered impression, which means it's easy and fast to manuever and it's made in such a way that it's easy to maintain good gainstaging
The short demo song shows you what great audio quality you can achieve with this template in no time.
Product Specifications:
• 1 Template For FL Studio 12.1.3
• 14 Mixer Presets
• 11 Plugin Presets
• 2 Synth Presets
• 1 Ghostkick Sample
• User Manual
• 2 MIDI Loops From Demo
• 4 NI Massive Lead and Bass Presets Used in Demo
Demo preview: