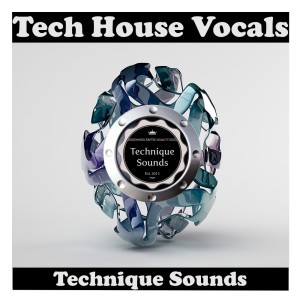 Technique Sounds Tech House Vocals
Size 150 Mb 
Technique Sounds Tech House Vocals:
Technique Sounds presents Tech House Vocals
At the Technique Sounds HQ we have been busy in the studio to bring you our next instalment of our sample library collection, Tech House Vocals.
Inside this pack expect to find perfectly tuned, keyed, FX'd and pitched vocal loops to fit any tech house, deep house, House or techno track you may need some inspiration for.
With over 240 tech house vocal loops which create an instant groove as they are swung, delayed and processed to get your track moving instantly or maybe you want a deeper pitched vocal to give you that iconic deep vibe of now.
With 120 dry vocal loops and 120 wet vocal loops to compliment the dry loops we believe there is enough content included to wet your appetite and get you well on your way to creating that dynamic edge vocals can give a track, Also as a tip you could try grouping together two or three of the vocals that are in the same key together to give you a unique vocal tech groove.
All the vocal loops span across the whole key range for all the 12 keys in an octave so there should be no problems finding a vocal for any key signature you may want to work in, or if you have any older productions waiting to be finished why not try to inject some of our fresh vocals to reignite your back catalogue.
This pack has taken inspiration from artists such as Eric Morillo, Harry Romero, Mike Vale, Dolly Rockers, Siwell, and labels such as Sphera, Toolroom and Saura.
*Other Genres that this package may be useful in:
• Disco / Nu-Disco
• House
• Techno
• Vocal
Download:
Zippyshare

Demo preview:
https://soundcloud.com/techniquesounds/tech-house-vocals-technique-sounds-demo-mixed