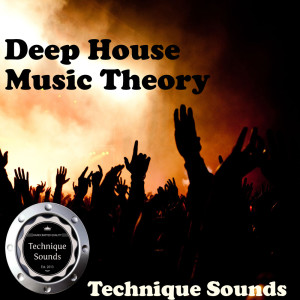 Technique Sounds Deep House Music theory
Size 171 Mb 
Technique Sounds Presents Deep House Music Theory:
Inside this dynamic collection of 100% royalty free samples are a stunning library of Deep House production samples that have been tailored and executed to give you some awesome Deep House Chord Progressions in the musical side of the production process.
Music Theory can be the difference between a good track and a great track so here at Technique Sounds HQ we have given a little insight into some of the key elements of music production concerning the theory side of things, included in this sample pack there is a added bonus of The Brand New Technique Sounds Music Theory PDF Collection which is part of the forthcoming Frequency Response Series of which we will be giving away free of charge a monthly issue to assist and give some insight into all the key areas of the dance music production game.
Covered in this Music Theory PDF is a collection of information delights detailing some areas of the minefield that can be Music Theory, not to say everyone who uses this pack will need these PDF's as we know there is some amazing producers out there that are so accomplished these days but we just thought we would add a little bit of knowledge to a growing industry and we all know the better the artists the better the music for us all to listen to.
Here's a list of the PDF's we have included: Chord Basics, Chord Names & Types, Chord Progressions, Circle Of Fifths, Intervals, Melodic Minor Scale, Modes, Modulation and Transposing & Changing Key.
We have also added MIDI Swing patterns for you to get creative with and an enormous MIDI section on the use of roman numerals with 4 and 8 bar chords in major and minor triads in 4/4 with the question and answer, repeat and no repeat phrases.
The diversity of this pack is one of the main strengths as it covers all the sub genres of the deep and dark side of deep house along with the timeless piano sound that is an integral part of the Depp House Sound.
Inside this delicious collection of samples are loads of new and exciting Music Theory loops in Quality 24 bit WAV.
There's a comprehensive collection of MIDI & WAV String Chord Progressions MIDI & WAV, Bass Progressions MIDI & WAV, Lead Chord Progressions MIDI & WAV, Melody Chord Progressions MIDI & WAV, Piano Chord Progressions MIDI & WAV and Synth Chord Progressions MIDI & WAV to add some harmonic melody to your tunes.
The WAV files are full of rich harmonic content that have been recorded from great sounding instruments including the mighty Moog Synth, Moog Taurus Bass Synth, Roland Keys, Rhodes Keys and much more.
We have included every chord progression in MIDI & WAV to give you the ultimate control in the music your producing, having the MIDI means if you don't like the key or the progression in any of the MIDI files we have given then simply transpose or modulate the key and take away notes or add notes at your choice to have total control.
In this sample pack we have taken every step to keep the authentic sounds from the Deep House genre and injected some fresh production ideas for you to bring to your next floor filling Deep House Track.
*Other Genres that this package may be useful in:
• Disco / Nu-Disco
• MIDI
Demo Preview: