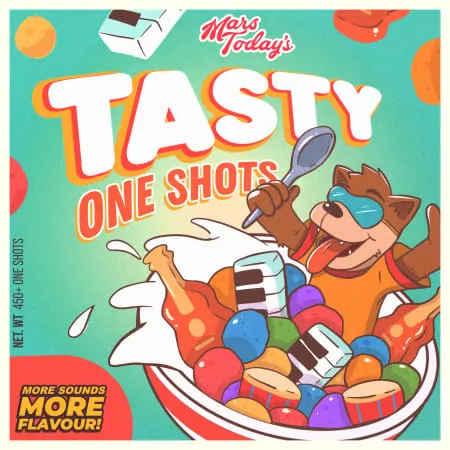 Tasty One Shots by Mars Today WAV
This pack was specifically designed to be a one-stop-shop for any producer seeking tasty melodic and drum one shots. All of the single notes are C's so you can swap them out easily on any sampler to hear different tones on the same chords and notes. Most of the melodic samples are designed to be spread around the keyboard, to replace bland VSTs with textured and sculpted sounds, the others are amazing hold tones to be easily pitch shifted and dropped into place. All the chord one shots were created using the single note samples resulting in unique and depthful chord tones.
The pack was created by recording a grip of analog synths, electric and acoustic guitars, basses, talkbox, vocals, percussion instruments, drum kits, analog drum machines, electric keyboards, and acoustic pianos. Each sample was then re-processed via outboard effects, re-amping, and running them through vintage EQs & compressors to make sure they are full of flavor and don't feel overly digital.
463 Samples
Demo Preview: