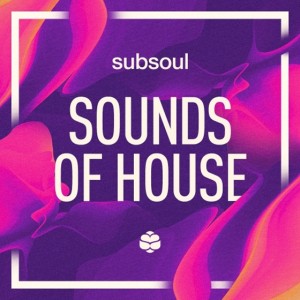 SubSoul Sounds Of House
Size 418 Mb 
House: the mother of all genres.
A melting pot that embraces elements and influences from every corner: deep house, acid house, bass house, tech house, soulful house: All styles are welcome in house music's broad church.
SubSoul – 'Sounds of House' is designed to reflect all these elements and its wider influence on the equally broad sound of techno.
The leading house tastemaker brand's debut samplepack, subsoul – 'sounds of house' is a collection of high quality 24-bit 44.1 kHz elements created solely to inspire all styles and shades of your house music creativity.
Loaded with deep kicks, warm basslines, vivid keys and an extensive array of rhythmic and percussive elements, 722MB in weight, 488 WAV samples in size: subsoul – 'sounds of house' comes from the most authoritative source.
Established 2011 on YouTube, subsoul has since gone on to release hugely successful albums, singles and hosting sold-out parties around the world.
Playing a lead role in house music's most exciting chapter in years, supporting many of its key next-generation artists from their earliest releases, subsoul know house music to the very core… They've handpicked each element of this samplepack to ensure you will, too.
Sample Pack Size: 722MB
Number of Samples: 488 WAV samples (24bit)
Loops:
• 24 Bassline Loops
• 19 Drum Loops (including all individual stems)
• 53 Musical Loops
• 5 Misc Loops
One Shot Samples:
• 35 Bass Hits
• 50 Claps
• 10 Crash
• 50 Hats & Shakers
• 50 Kicks
• 50 Percussion Hits
• 10 Rides
• 30 Shots & Stabs
Zippyshare
Demo Preview: