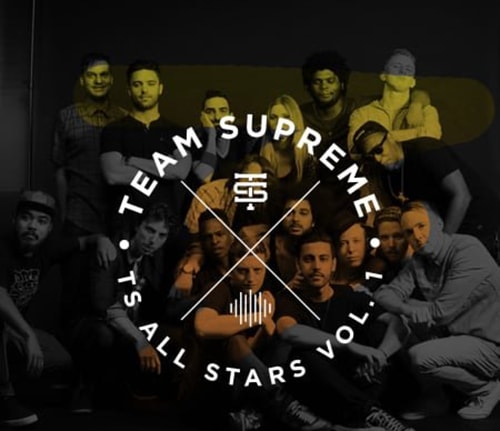 Splice Sounds Team Supreme All Stars Vol 1
Size 378 Mb 
TeamSupreme is excited to present its first ever sample pack featuring sounds from Djemba Djemba, Great Dane, AWE, Penthouse Penthouse, Goodnight Cody & JNTHN STEIN.
This first sample pack is taking the idea's we each individually honed over the course of our musical careers and giving them to you to use at your disposal in the highest quality format. With 60+ sounds from each member this sample pack contains sounds that are unique to each member, from a DJEMBA DJEMBA 808 to a JNTHN STEIN guitar to a Goodnight Cody Harp – you should have no problem finding the best quality sounds that TeamSupreme members have used in sessions with artists such as Beyonce, Diplo, Major Lazer, Madonna, Sia, Justin Bieber, etc.
Hope you enjoy it – and thanks to Splice for allowing us the platform to give you only the sounds you want.
– TeamSupreme
Zippyshare
Demo Preview: