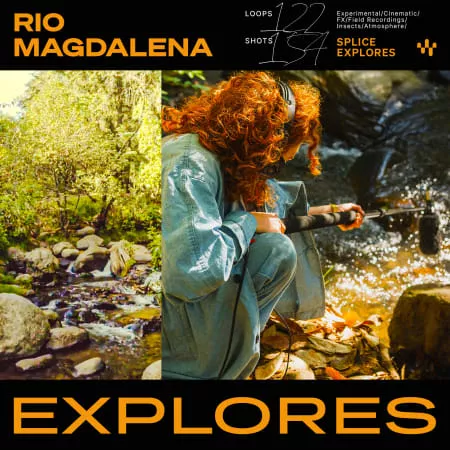 Splice Explores Río Magdalena WAV
In late, 2022, Splice teamed up with local Mexico City non-profit environmental and sound organization Suena, to go on an adventure through Mexico City to uncover stories of the city's long and complicated relationship with nature, through the prism of sound. During the Aztec period, Mexico City was initially built over a lake, the Lago de Texcoco. Aztecs eventually built an artificial island by dumping soil into the lagoon and later, the Spaniards erected a second Mexico City atop the ruins of Tenochtitlán, which turned into the city we know in modern day. Today there are few remains of the once mighty lake except for a few rivers on the outskirts of the city, one of the last remaining being Rio Magdalena in the La Magdalena Contreras borough.
Splice's team, along with DJ and producer Lola Villa and with the help of renowned Mexican composer and musician Leo Heiblum, followed the precious water of Rio Magdalena and recorded. Local Mexico City residents have a deep connection and attachment with this water source which has sadly become increasingly dried up and polluted as the city grows.
Splice Explores: Rio Magdalena includes sounds of this historic river, the neighboring bird calls, the bustle of the encroaching cityscape, and tons of interesting foley. Some samples were left raw and others were flipped by Lola Villa into Reggaeton beats, lush cinematic pads, and addictive electronica rhythms. Dive into a sound world of Mexico City culture and use these completely unique samples to give your next production a distinct edge you can't find anywhere else.
A portion of the proceeds of the pack are going to Parque la Cañada who are preserving and cleaning the waters of Rio Magdelena.
236 Samples
Demo Preview: