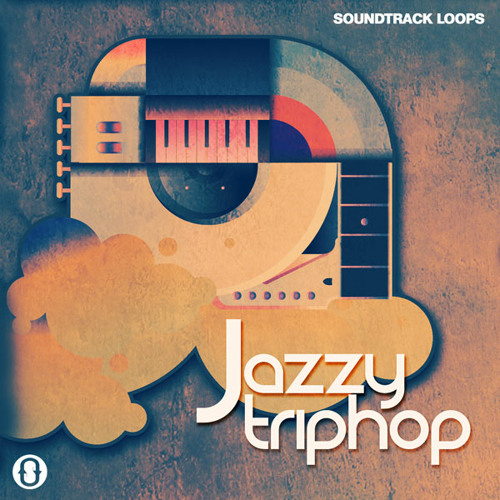 SoundTrack Loops Jazzy Trip Hop WAV
Soundtrack Loops presents Jazzy Trip Hop – Loops | One-Shots | Drum Racks . Belibat strikes again with Jazzy Trip Hop, a three-kit set of loops and samples with the built-in Belibat magic—the natural ability to take the best sounds of an era and reinvent them to roll with the times. Here, Belibat turns his tight studio focus and unwavering attention to detail loose on the archetypal mid-90s trip hop sound.
Minimal jazz voicings that lean toward the exotic, hints of dub, tableisms, echoing textures—they're all here. The cool thing is that all the bases are covered. You'll find tight, deeply saturated mid-tempo grooves, thick basses, all the right synth textures—everything you need to make complete tracks, and the way these loops are produced, you can stack just a few and get full-flavored analog goodness effortlessly. While the classic trip hop period authenticity is obvious and spot-on, shades of the modern shine through (the lightest of shades, actually), bringing to mind the distant happy haze of vaporwave and it's quasi-nostalgic, slowed-down pace that today is seeping into contemporary pop music all over the place. Belibat demonstrates here in 105 loops and 28 one shots that these worlds work ideally together. Jazzy Trip Hop is an update on the art form, and this is perfect because trip hop is a timeless genre with roots that continue to flourish in both experimental and commercial music.
As standard practice for all loops created by the Soundtrack Loops team, Key and BPM are tagged in both metadata and file names.
Features:
105 Royalty Free Lofi Loops | 28 One-Shots | Universal .WAV | 48kHz 24 bit stereo files
Demo Preview: