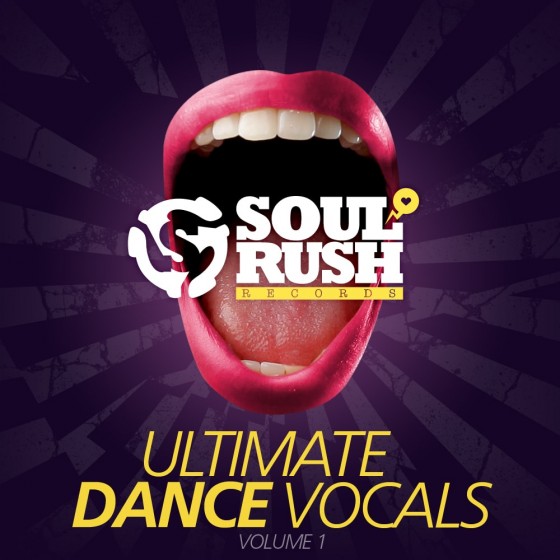 Soul Rush Records Ultimate Dance Vocals Vol 1
Size 1.5 Gb
Welcome to Ultimate Dance Vocals – infectious toplines that will make your track stand out from the crowd and take it to the top of the charts. These unique phrases have been recorded for each bpm specifically and not re-sung at different speeds. So each bpm package has fresh vocal lines and vocal tones.
This is an essential collection for a music producer looking for the perfect hook. Not cheesy, just sung well, with powerful emotion and excellent vocal technique.
The pack includes dry audio and fully effected vocals that are 100% ready to be dropped into any track for the perfectly produced sound.
There are 7 singers in total on this pack, their voices and samples were all hand picked by vocalist and producer Tigerlight (who has collabed with Far Too Loud, Dodge & Fuski, Document One, High Rankin and more).
The seven singers' credits include:
Writing and singing number one charts hits, worldwide radio airplay, writing songs for film soundtracks, world tours as featured Artists, backing vocalists for major artists.
The vocalists unique samples are in 4 and 8 bar samples and have been recorded at three bpms: 128, 140 and 174. Hit play on the demos and hear for yourself.
Zip Main Contains:
24 Bit Quality
3.45GB
Featuring Seven Female vocalists
436 WAV Files
218 individual Vocal Phrases provided Wet and Dry
Three Tempos: 128BPM, 140BPm and 174BPM
128BPM ONLY Contains:
24 Bit Quality
1.19GB
71 Dry Vocal Loops
71 Wet Vocal Loops
140BPM ONLY Contains:
24 Bit Quality
1.11GB
72 dry Vocal Loops
72 Wet Vocal Loops
174BPM ONLY Contains:
24 Bit Quality
918MB
72 Dry Vocal Loops
71 Wet vocal Loops
Mega
Demo Preview: