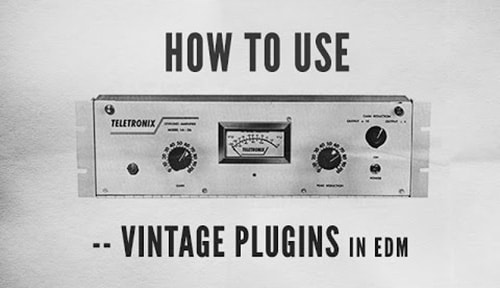 Sonic Academy How To Use Vintage Plugins in EDM with Kirk Degiorgio
Size 940 Mb 
This week Sonic Academy welcomes back renowned British techno producer and record label founder Kirk Degiorgio for a new course – How To Use Vintage Plugins in EDM.
Inspired by a chat he was having with DJ KiNK, this course focuses on whether classic studio gear works with equal success for electronic dance music, as it does on acoustic rock/pop.
The plug-in (and audio) manufacturers market their emulations of vintage hardware using generic "shopping-mall" AOR rock. The demos and tutorials they release are therefore of no practical use to the many producers who make electronic music.
Does this old skool tech work equal wonders to a TB303 line as it will to an 80's guitar riff?
Check out this fascinating and detailed investigation by Kirk to find out the results!
Zippyshare
Part 1   Part 2   Part 3   Part 4   Part 5