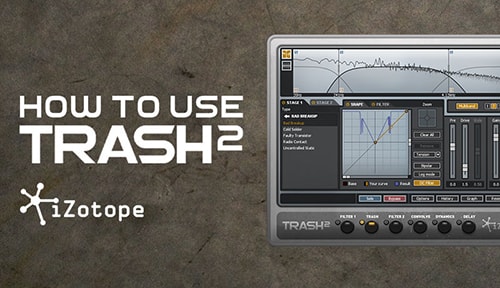 Sonic Academy How To Use Trash 2 with Dan Larsson
Size 479 Mb 
This week Sonic Academy welcomes professional sound designer, producer and founder of 'Let's Synthesize' YouTube channel Dan Larsson to give us the lowdown on iZotope's distortion plugin Trash 2.
This versatile and sonically impressive plugin has a vast array of algorithms available, and you're unlikely to find a broader set of distortion sounds anywhere else.
Along with the Trash distortion module, the plugin features 5 more modules – Filter 1, Filter 2, Convolve, Dynamics and Delay giving you unlimited sound creation possibilities from the subtle to the downright dirty and everywhere else in between.
In this tutorial, Dan gives us a detailed overview showing us the main controls and also how to tweak the settings so it can perform exactly how you want it, finishing off with some dope real world examples.
Zippyshare