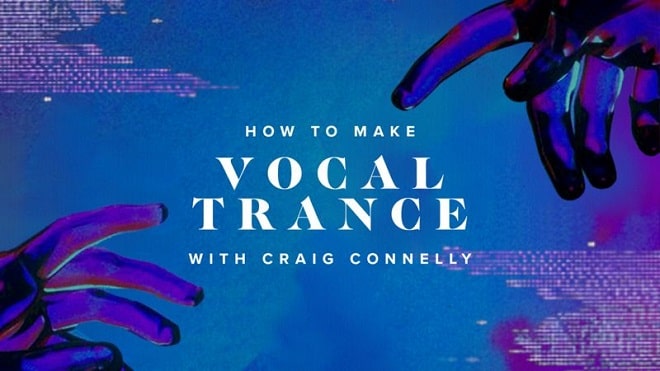 Sonic Academy How To Make Vocal Trance with Craig Connelly TUTORIAL
Sonic Academy proudly welcomes brand new tutor and globally acclaimed Trance DJ/Producer and A&R man Craig Connelly for an all-new HUGE course in How To Make Vocal Trance where he recreates his new single 'Keep Me Believing' feat. Megan McDuffee – ASOT 1010 tune of the week no less!
No stone is left unturned here as we go into every detail of the process creating a hit record from building a demo for the vocalist to work from and discussing the business side of things to building the final fine-tuned track along with processing and then mixing and mastering so it's ready to be played out.
Created in Pro Tools the methods Craig shows us are transferable across every DAW. The sheer amount of pro tips and tricks included in this course are mind-blowing as Craig shares every detail in easy-to-follow steps as to how he gets his signature sound.
And if a 12 hour course isn't big enough for you, there's more..
We've teamed up with Craig's label to host an exclusive remix contest as well!
Tutorials
MAKING A VOCAL DEMO
Tutorial 01 – How To Approach a Vocal Record
Tutorial 02 – Demo Walkthrough
Tutorial 03 – Melody Writing
Tutorial 04 – Chords and Bass Notes
Tutorial 05 – Relative Minor
Tutorial 06 – Counter Melody
Tutorial 07 – Demo Sounds and Arrangement (Part 1)
Tutorial 08 – Demo Sounds and Arrangement (Part 2)
FINDING A VOCALIST AND VOCAL DEVELOPMENT
Tutorial 09 – Finding Vocalists and Vocal Development
CONVERTING THE DEMO INTO A FULL TRACK
Tutorial 10 – Choosing The Final Melody
Tutorial 11 – Kick and Sub Method
Tutorial 12 – Kick Processing and Bass Lines (Part 1)
Tutorial 13 – Kick Processing and Bass Lines (Part 2)
Tutorial 14 – Drums and Percussion (Part 1)
Tutorial 15 – Drums and Percussion (Part 2)
Tutorial 16 – Synths and Sounds (Part 1)
Tutorial 17 – Synths and Sounds (Part 2)
Tutorial 18 – Synths and Sounds (Part 3)
Tutorial 19 – Synths and Sounds (Part 4)
Tutorial 20 – Synths and Sounds (Part 5)
Tutorial 21 – Synths and Sounds (Part 6)
ADDING VOCAL, ARRANGEMENT AND VOCAL PROCESSING
Tutorial 22 – Basic Vocal and Breakdown Arrangement (Part 1)
Tutorial 23 – Basic Vocal and Breakdown Arrangement (Part 2)
Tutorial 24 – Vocal Processing (Part 1)
Tutorial 25 – Vocal Processing (Part 2)
Tutorial 26 – Vocal Processing (Part 3)
MIXING AND MASTERING
Tutorial 27 – Mixing and Mastering (Part 1)
Tutorial 28 – Mixing and Mastering (Part 2)