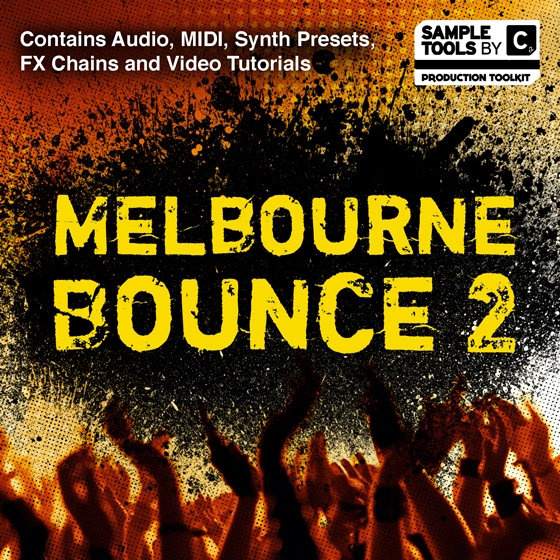 Sample Tools by Cr2 Melbourne Bounce 2
Size 2.4 Gb
Do you crave 3.35GB of tools to compete with the top level names in Melbourne Bounce?
Do you need the sounds and the resources to make great music now?
We are extremely proud to present to you our brand new production toolkit – Melbourne Bounce 2.
This pack is insane – if you don't believe us just check the demo.
From the producer behind Melbourne Bounce, the pack centres around 15 Songstarter Construction Kits packed with 523 top notch audio files 143 MIDI files and 213 synth presets.
We have pushed the envelope once more and with Melbourne Bounce 2 we include the actual insert FX alongside the synth presets so you can get the exact sound from the pack.
We also include 34 sets of kicks organised into every note of the chromatic scale and 34 offbeat bass patches for Spire.
Of course we also include 3 video tutorials from the producer including some trade secrets, a video with Mike Monday on increasing your studio output and a booklet containing melbourne bounce tips and tricks
This is pure and simply the ultimate resource for Melbourne Bounce and beyond this is an essential product for anybody who makes big room music full stop.
We are Sample Tools by Cr2 and this is Melbourne Bounce 2.
Specifications:
• 408 x kicks organised in the chromatic scale
• 15 x key labeled songstarter construction kits
• 523 x audio Loops and One-Shots
• 143 x MIDI files
• 213 x synth/FX Presets for Massive, Sylenth, Spire, Harmor, Fabfilter Saturn, Pro C and ProQ
• 34 x offbeat patches for Spire
• 3 x Prod-Cast video tutorials explaining phase distortion, injecting groove and programming and processing lead sounds using additive synthesis.
• 1 x video with Mike Monday on increasing your studio output
• 1 x booklet containing Melbourne Bounce tips and tricks
Mega
Part    Part 2   Part 3   Part 4   Part 5
Demo Previes: