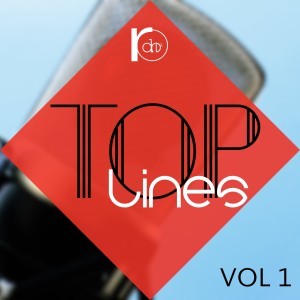 Roundel Sounds Top Lines Vol 1
Size 385 Mb 
Top Lines Vol 1 its ROYALTY FREE and comes with 4 clean vocal lines with some amazing harmonies and back vocals.
Along with the acapella files you will find the stems of each top line demo in wav and midi format.
With all the files at your disposal all you have to do is drug and drop your favorite top line along with it's stems and you're ready to go.
Pack Details:
• 62 wav stems @ 44 100 Hz / 24 bit
• 25 midi files
• 4 Main lead vocals in wet and dry
• 7 xtra vocals (harmonies & back vocals) wet and dry
• 5 Bass lines stems
• 4 Piano stems
• 4 Strings stems
• 3 Plug stems
• 14 Drums stmes
• 2 Lead stems
• 1 Guitar stem
• 9 Other stems
Pack size 1.5 GB unzipped
In the pack you will find the following
• Project 1 @ 124 bpm in A Major / 384MB
• Project 2 @ 124 bpm in A Major / 219MB
• Project 3 @ 110 bpm in F Major / 397MB
• Project 4 @ 128 bpm in C Major / 448MB
*Other Genres that this package may be useful in:
• MIDI
• Minimal
• Progressive House
• Vocal
Download:
Zippyshare
Demo preview: