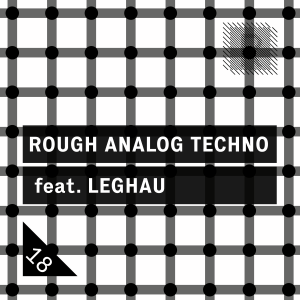 Riemann Kollektion 18 feat Leghau
Size 580 Mb 
For Riemann Kollektion Nr. 18 the french underground Techno producer LEGHAU, who is currently living in Berlin teams up with Florian Meindl's Sounddesign label Riemann Kollektion to form a rough-analog tool-kit of extended Drum tools, Chords, Techno sequences and Drones as well as MIDI files!
Leghau is known from labels like Figure (Len Faki), Sleaze (Hans Bouffmyhre) or FLASH Recordings (Florian Meindl) and gigs in Berghain for instance.
All sounds are carefully crafted to have a strong impact on Soundsystems like Funktion One or VOID.
Total number of files: 345
• 60 Beat Loops
• 40 Oneshots (Chords, Hihats, Kicks, Snares)
• 10 MIDI Sequences
• 10 Atmo Loops
• 20 Chord Loops
• 20 Clap Snare Loops
• 10 Distorted Beats
• 20 Hihat Loops
• 20 Kick Loops
• 10 Lead Loops
• 20 Noise & Background Loops
• 10 Pad Loops
• 10 Percussion Loops
• 20 Ride Loops
• 30 Top Loops
• 10 Voice Loops
• 15 Arpeggiator Loops
• 10 Bassline Loops
• Format: 24bit WAV – 44.1khz
*Other Genres that this package may be useful in:
• Drum Hits
• Tech House
Download:
Zippyshare
Demo preview:
https://soundcloud.com/riemann-kollektion/riemann-kollektion-18-feat-leghau-demo-song-b