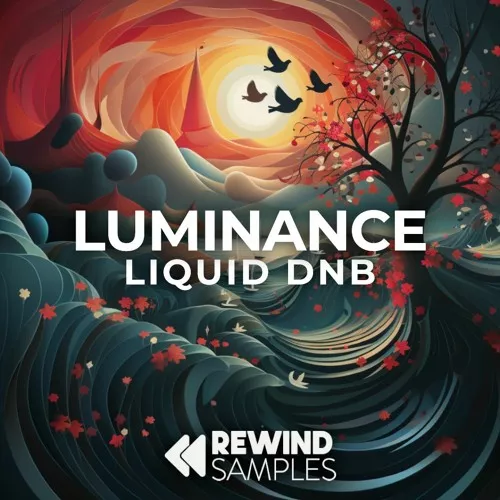 Rewind Samples Luminance: Liquid DnB WAV
Illuminate the skies with cosmic emotion and sweep soulful melodies across the galaxy with this all-encompassing liquid drum & bass sample pack.
This genre beckons you to close your eyes, allowing the music to cascade over you, each note resonating deep within your soul. With tranquil chord progressions, sparkling plucks, and glistening arpeggios as its hallmark, this pack offers more than just samples; it's a portal to a world of chilled introspection. Dive in, and you'll discover evocative vocal chops and free-flowing, stripped-out drum loops sure to fuel your late-night production sessions. Your next liquid masterpiece is mere moments from inception.
While boasting the high-tempo intensity of classic drum & bass, the liquid sub-genre maintains an atmospheric composure, entwined with lush synth pads and mellifluous basslines that evoke a sense of nostalgia and longing. As your arrangement unfolds, fragments of distant, ethereal vocals echo from another dimension – weaving mystery and intrigue throughout your music. Every musical element blends seamlessly, set to enhance your tracks with a profound depth.
Find solace in the harmonious and powerful sounds that liquid DnB effortlessly delivers. Transcend boundaries and carry your listeners on an unforgettable journey.
All sound content designed by Rewind Samples' in-house team.
Rewind Samples ensure all recordings are exported in industry-standard, and the most versatile, 24-bit/44.1kHz WAV. Both loop and one-shot samples are always presented without any additional processing or effects to give producers maximum flexibility and control over their sound. We encourage you to chop, mash-up, and abstract these samples from their original forms to allow your creativity to flourish fully. Why not get digging through the wider Loopcloud catalogue too – see where you end up.
265 MB
20 Bass Loops
12 Bass One-Shots
20 Full Drum Loops
20 Stripped Drum Loops
20 Top Loops
29 Melodic Loops
15 Melodic One-Shots
8 Vocal Loops
11 FX
Demo Preview: