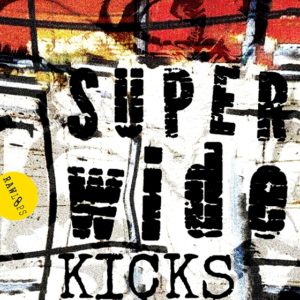 Raw Loops Super Wide Kick
Size 72 Mb 
100 Bass Heavy, Super Wide, Cracking Kick Drums. A technique which can only be properly executed using certain analog gear with high precision, these extremely wide low end kick drums will surround you & your mix inside of your headphones creating an extremely full sound for your records while remaining completely mono compatible.
For maximum impact please listen to audio demo on high quality headphones or studio monitors w/ sub, flip your mono switch on & off to hear the kicks centralize while still retaining their power. Turn It Up!
PACK SPECS:
Kick Loops – 100 Thick & Wide Kicks with mega bass and chest thump, no mixing required.
Kick One-Shots – 100 One shot kicks pulled from the loops folder, delivered to easily drop in your sampler of choice
ALL Kicks are delivered in Loop & One-Shot format.
100 Kick Sounds & 100 Kick Loops X 127.6 MBs
Demo preview: