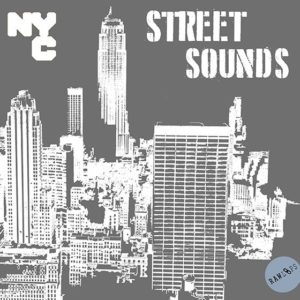 Raw Loops NYC Street Sounds
Size 260 Mb 
A day on the streets of New York City, from Brooklyn to Queens to Manhattan. Everything from the subway tunnels, trains, buses, trucks, cars, street noise, police sirens, conversations in multiple languages, construction sites, factories, mechanics and more were all captured in these 30+ live recordings. Ranging in recordings times from short to long, a full range of ambience beds are delivered to serve as unique backgrounds & textures for your tracks.
PACK SPECS:
NYC Streets – 31 live recordings capturing the ambience and sounds of a day in the Big Apple.
All loops/samples are 24-bit Wav files
31 Ambience Backgrounds X 350.1 MBs
Demo preview: