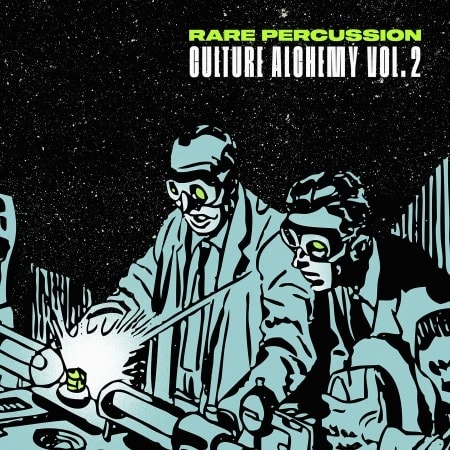 RARE Percussion Culture Alchemy Vol.2 WAV
Size 513 Mb
Culture Alchemy Vol.2
Culture Alchemy is the fusion of instruments, techniques, and styles of music and countries spanning the globe.
This pack incorporates traditional instruments and techniques, like applying a Guira from Dominican Republic to a trap hi-hat pattern.
Culture Alchemy pack series is a twist on Western percussion packs for todays modern music maker.
633 LOOPS
Africa_Drum
Angklung
Bass_Drum
Bells
Big_Rough
Bongo
Brazil
Cajon
Castanets
Glass_Texture
Gong
Gourd
Helixbowl
Hybrid_Metals
Kanjira
Maracas
Metal_Scraper
Percussion_Textures
Shakers
Snaps
Sticks
Sticks_Hihat
String_Rhythm
Talking_Drum
Tamborim_Scrape
Tambourine
Timbale
Water_Rhythm
Woodblocks
230 ONE SHOTS
Bells
Block_Drum
Bongo
Brazil_Drums
Cajon
Caxixi
Drum_color
Gong
Guiro
Helixbowl
Kick_texture
Maraca
Metal_texture
Pandeiro
Shakers
Snaps
Sticks
Talking_Drum
Tambourine
Toms
Udu
Water