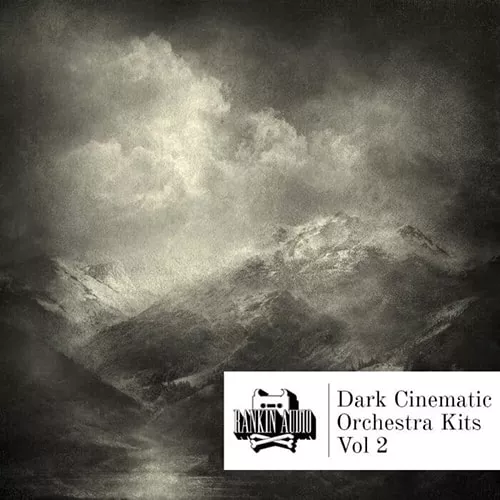 Rankin Audio Dark Cinematic Orchestra Kits Vol.2 [WAV MIDI]
In these dark dark times that we live, one must set the musical score accordingly. Following on from Rankin Audio's first edition, Dark Cinematic Orchestra Kits Vol 2 arrives like a hooded horseman in the dead of the night. Bringing unrivalled drama and swelling darkness, this collection of kits is everything you need to create some serious cinematic tension.
Wether you are looking to make your electronic tracks sound epic on a truly biblical scale or you are working on sound for video and need something that will grab people by the short and curlies, these kits will set you apart in an instant.
Each kit comes with a full breakdown of the stems used to give you total flexibility. Then to make them even more adaptable each music part has an attached midi file so you can re-instrument or re-score with ease. Maybe you want to change the live instruments for synths and turn the kits into nightmarish, synth-wave epics, it's up to you.
If you are looking for a one way ticket to an audio apocalypse then you have surely found it. It's time to get seriously epic!
Contains:
24-Bit Wavs and Midi files
5 Full Construction Kits with Wav stems and Midi for all musical parts
Demo Preview: