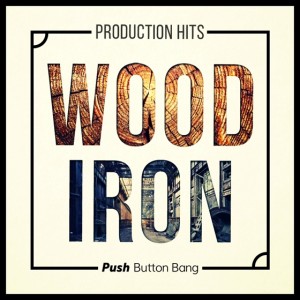 Push Button Bang Wood and Iron Production Hits
Size 347 Mb 
"Wood and Iron: production hits" provides you with a unique array of over 1000 wood and metal based one shots and audio textures.
Over time while sourcing field recordings, PBB has collected An absolutely HUGE range of unique surface, instrument and object hits…
scrapes, whacks, thuds, taps, reverberations, bells, tones, textures, knocks, pounds, strokes, slides, bangs, rattles to name but a few.
Wood and metal strikes, tones and textures from every kind of field setting and object.
This is a must have for the producer looking to put something original in the rhythm programming
Excellent for hip hop, chill trap, organic ambient, future beats and for all original beat makers!
Included in the pack are:
Deep Bangs
Fast attack whacks
long sustained bells
Huge industrial crashes
Hammers and ironworks
Giant hall wood stomps
wood breaks and snaps
myriad surface knocks and strikes
metal bends and spooky scrapes
Doors and drawers
Chains and drags
Big building natural slams
contact mic experiments
and lots, lots more
Perfectly recorded, edited meticulously and presented in easy search folders to give you huge possibilities for adding unique organic elements into your productions.
also included is a large selection of additional percussion instruments to compliment the natural sounds of the main content.
Use each sound individually as percussive hits or combine as layered deep rich organic hits, impacts and drum parts.
"Wood and Iron" is a unique single hit collection for adding something very different to your productions and is guaranteed to inspire your productions
Product details:
24/44.1
1255 WAV SOUNDS
30 IRON CRASHES
70 IRON HIGH HITS
150 IRON TEXTURES
150 WOOD DEEP TONES
130 WOOD MID HITS
45 WOOD TEXTURES
40 IRON BELLS
90 IRON DEEP HITS
110 IRON MID HITS
20 LAYERED KICKS
140 WOOD HIGH HITS
30 WOOD SWOOSH
250 BONUS PERCUSSION SHOTS
Zippyshare
Demo preview: