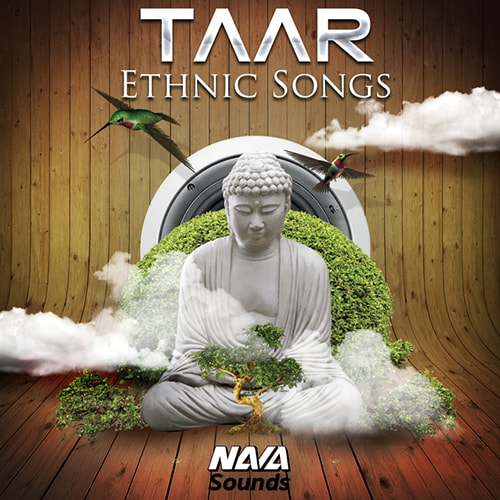 Nava Sounds Taar Ethnic Song
Size 366 Mb 
Heres a collection of ethnic sounds Featuring the Art of a professional Instrument player from a world famous folklore ensemble, Mixed with Hiphop!!
These unique Sounds are an essential addition to every producer's library.
"Taar" is a well Known Traditional Persian Instrument and most important musical instruments in Iran and the Caucasus.
The general trends of Persian classical music have been deeply influenced by tar players.
The melodies performed on tar were considered useful for headache, insomnia and melancholy, as well as for eliminating nervous and muscle spasms.
Listening to this instrument was believed to induce a quiet and philosophical mood, compelling the listener to reflect upon life.
It's solemn melodies were thought to cause a person to relax and fall asleep.
This product features three multi-tracks crafted perfectly Ready to be implemented into a different types of media products or music genres, these Instrument based compositions are hundreds of years old and reflect the culture of different districts of the region of Persia.
So get your copy and see what we made for you! Wish you best!
NAVA SOUNDS
Pack Details:
• 1.25GB of content unzipped (zipped 480MB)
• 3 Construction Kits
• 46 Wav Files ( 44100Hz 24Bit )
• Royalty Free 100%
Zippyshare
Demo Preview: