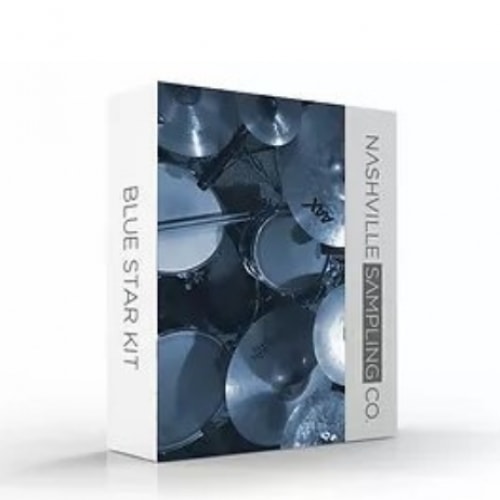 Nashville Sampling Co Blue Star Kit KONTAKT
Blue Star Kit consists of a maple Tama set along with 5 brighter snare drums
The kit is controlled through a very intuitive interface that gives the user a "behind the console" vibe.
We want you to feel like you are working in an A-Class studio when creating music with this library.
Carson Groenewold is a professional drummer, percussion instructor and master drum tuner. Groenwold attended Berklee College of Music, and has since toured as a drummer extensively throughout Mexico, The United States, Spain, Chile, Brazil, and Argentina.
FEATURES
-MIX YOUR WHOLE KIT AS IF YOU WERE USING AN ANALOG CONSOLE
-CONTROL THE KIT AND MIXING WITH AN IPAD/IPHONE (WITH TOUCH OSC)
-3 CLOSE SNARE MICS, 3 CLOSE KICK MICS, CLOSE TOMS, OVERHEADS, ROOMS (both versions)
-EASILY TURN ON OR OFF THE "SNARE BUZZ" IN YOUR KICK DRUM SAMPLES
-INTELLIGENT SNARE ROLL CONTROL ALLOWS FOR MORE CREATIVE LOOPS
-EASILY SEE EVERY CHANNEL EQ AT THE SAME TIME (LIKE A REAL CONSOLE)
-"BRI-VERB" REVERB IMPULSES MODEL "ROLLS-ROYCE OF REVERBS"
-RACK OF GEAR INSIDE OF PLUGIN (1176 COMPRESSORS, TAPE SAT, ETC)
BLUE STAR KIT requires Native Instruments Kontakt 5.3 full version
(Works with free Kontakt Player 5 for 15 minutes after every DAW re-launch, so if you do not own Kontakt 5 you can still use this library every 15 minutes then restart your DAW to continue.)
Demo Preview: