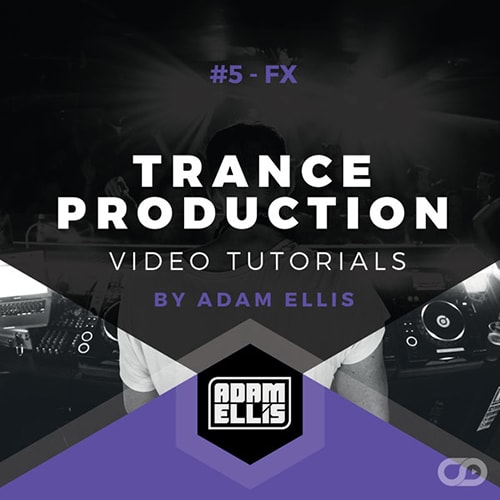 Myloops Adam Ellis Trance Production Tutorials 5 FX
Size 374 Mb 
This is the fifth episode in a 12 part series of tutorial videos dedicated to Trance Music Production. This series will cover every aspect of music production (apart from Mastering) and will continually develop your skills when applied correctly. Episode 1 (Starting Template) is available here, Episode 2 (Structure) here, Episode 3 (Groove) here and Episode 4 (Atmosphere) here.
Episode 5 starts off where the previous episode ended. We have our basic "starting template" done, as well as an overall structure and arrangement sections in place, and we've created a groove with various percussive and drum elements as well as added a certain number of atmospheric sounds. We now want to add FX (crashes, downlifters, uplifters, etc.). FX will add tension to our track and increase the sense of energy. They will help also mark the transitions between various parts of the arrangement. which is a critical aspect of trance music production. What should we use, when should the FX play and how should they be placed in the mix ? How do we add tension around the buildup of your track ? In this episode, Adam Ellis starts with a basic existing buildup template (kick, bass, etc.) and goes on to develop a multi-layered FX section that makes the track instantly sound more professional and polished. You'll also find out how the work done in Episodes 1, 2 (essentially preparing all the channels and busses) will prove extremely useful for building the actual FX layers.
WHO IS THIS TUTORIAL FOR ?
This tutorial is for artists who want to work faster and improve their sound at the same time. It's aimed at Logic Pro X users, but the tricks you will learn can also be applied in other DAWs.
WHAT YOU WILL LEARN
In this 62 minute long video, Adam will show you :
Learn how to increase the tension in your buildup and throughout your track
Learn about the impact that correct FX use can do to your track
How to fill up your arrangement with the right FX
How to make your transitions sound smoother
Studying the types of FX : crashes, downsweeps, reverse cymbals, uplifters, etc.
How to combine different FX sounds to increase fullness
Finding the right volume settings for your FX
How to organize your FX channels for better workflow
Varying FX sounds and combinations throughout the arrangement
Processing the FX (delay, reverb, EQ, …) to make them fit in the mixdown
Using delay and EQ automation on your FX during transitions
Adding sidechain to the FX to create the "driving" effect
You can watch this video and prepare your own trance FX section based on Adam's suggestions in Logic Pro X.
PACKAGE CONTENTS
The video tutorial (62 minutes long , 1080p quality, in english)
The Logic Pro X session created by Adam Ellis in his tutorial.
DISCLAIMER : Please note that some of the audio samples used in the tutorial are copyrighted to 3rd parties and are not included with the project file.
I'M USING ANOTHER DAW, NOT LOGIC PRO X. CAN I STILL BENEFIT FROM BUYING THIS TUTORIAL ?
Yes, you can still learn the concepts and techniques that Adam uses in his productions, and apply them in your own DAW.
Zippyshare