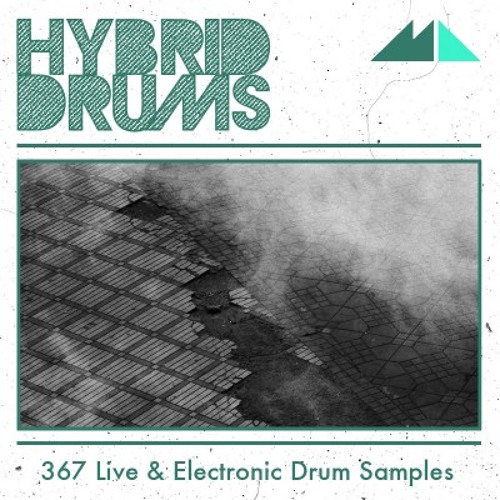 ModeAudio Hybrid Drums – Live & Electronic Drum Samples
Size 68 Mb

Fusing the sheer excitement and feel of live acoustic drums, with the grit and unrivalled punch of analog drum machines, we're delighted to introduce you to the rock-solid percussive heavyweight that is Hybrid Drums – Live & Electronic Drum Samples!
Delivering 367 expertly layered, edited and polished drum samples to step your next beat up a weight category or two, this royalty-free collection combines the rich, reverberant character of live drums, recorded in a variety of locations from the drum booth to the club stage, with the ultra-heft and razor-sharp attack of classic drum synths.
The library spans all the important instrument types, from deliriously weighty Kicks, lightning bolt Snares and deliciously metallic open & closed Hi Hats, to super snappy Claps, resonant Crash & Ride Cymbals, deep, powerful Toms, punchy Rims and raspy Shakers.
Pushed carefully with compression and subtle EQ, then finished with liberal doses of tape-style saturation and drive, these hybrid drum sounds will carry the thickest Synthwave bassline, the deepest House chord riff or the smokiest Hip Hop lick you care to try them with!
Alongside the raw drum sounds themselves, we've crafted 10 drum kit sampler patches to get your drum programming sessions up and running the second after download – pre-mixed, matched and finished with a choice of 5 custom channel strip settings, this drum sample pack really does deliver all you need to cook up red-hot rhythms in a heartbeat.
Introduce your drum sound to a whole new surge of energy, electricity and excitement – download Hybrid Drums – Live & Electronic Drum Samples now!
WAV Pack Contents
367 WAV Drum Samples
Demo Preview: