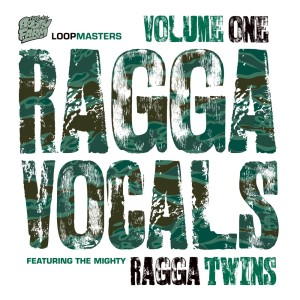 Loopmasters Bass Boutique Ragga Vocals Vol 1
Size 1.15 Gb 
In the early 1990's Flinty Badman & Deman Rockers aka the Ragga Twins could be found ripping up the reggae dance floor on sound systems from around the NE London area, but it was on Unity sound that they made their name, playing all over England with a sound system which led to them being the hailed "the Kings of the Dancehall" in England, by some of the top Jamaican systems who claimed they could not compete with the versatility of this awesome duo.
Since then the Ragga Twins have continued to work with some of the biggest names and labels in the industry such as Shut Up and Dance, Shabba Ranks, Aquasky, Deekline and many, many more.
This first Ragga Vocals release from the Ragga Twins on the Booty Farm label features long and extended BPM and Key Synced Raps which can be used royalty free in productions, and are expected to be featured on many Dubstep, Breaks, DnB, House and Ragga/Dancehall productions for years to come.
Never before has such a comprehensive collection of royalty free vocal samples been available for producers to use in their music – the lyrics are inspirational, delivery perfect and the sound quality is perfect for use in pro productions, and to form the basis of future hits throughout the industry.
With Nick Deekline producing this collection its easy to see how such a unique and exclusive set of samples were created with Dance music as the main focus. Famous for his mashups and ghetto style, Deekline has extracted only the best recordings and put them down through the very best equipment in a top London studio.
In detail producers should expect to find over 1.8GB (wav) of royalty free 24 Bit Ragga Vocal samples between 94 – 174 Bpm, featuring 168 Separate long and developing samples (many 64+ bar loops!). Raps are included in FX and Dry versions for maximum flexibility and Rex and Apple Loop versions are also available!
Spear-headed by DJ Deekline, The Booty Farm brings together samples from top producers in genres such as Ghetto House, Miami Bass, Jungle, Crunk, UK Garage, Dubstep, Reggae, 2-Step and UK Funky. The content is quality controlled to the highest calibre and chosen specifically for all the creative junkies out there.
Download:
Zippyshare
Part 1
Part 2
Part 3
Part 4
Part 5
Part 6
Demo preview:
http://www.loopmasters.com/product/details/599/Ragga-Vocals-Vol1