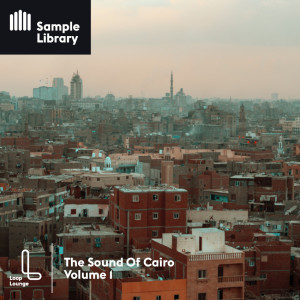 Loop Lounge The Sound Of Cairo Vol 1
Size 353 Mb

Near the Nile Delta, the sun illuminates the city of the thousand minarets. The city comes to live, people greeting each other in the street, tea being served, the Imam calls for prayer in the lively capital city of Egypt. Rami Abou invites you on a sonic journey, immersing you in the sensory delights of his city.
Loop Lounge brings you its first City Soundscape Sample Library: the "Sounds Of Cairo". Bring the vibe of Cairo into your productions. Be transported across time and space – we wish you a wonderful trip.
Track List
1. Random people talking street 1
2. Random people talking street 2
3. Students having fun in Azhar park
4. Walk in central Cairo
5. Walking through a street in Ramsis Square Cairo
6. Walk in old cairo market
7. Mohamed Aly Citadel indoor recording
8. Mohamed Aly Citadel indoor recording women conversation
9. Al Gamaleya district street 1 light traffic
10. Al Gamaleya district street 2 heavy traffic
11. A walk through Al Moski Market 1
12. A walk through Al Moski Market 2
13. Shouting and singing sellers
14. Shouting and singing sellers 2
15. Wust El Balad street restaurant
16. Light traffic and mosque prayers in background
17. Cairo streets
Download:
Zippyshare
Demo previews: