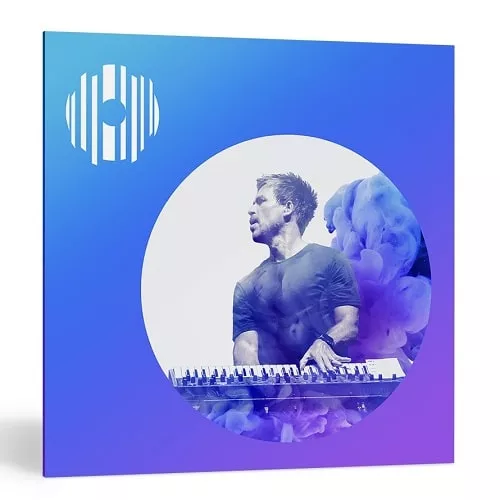 iZotope Stutter Edit 2 v2.1.0 VST3 AU AAX [WIN & macOS]
From the mind of BT and in collaboration with iZotope, Stutter Edit 2 lets you create the famous "stutter" editing effect with one button to slice and dice your samples, tracks, and mixes. Create exciting movement with the new Curve Editor and control any effect in tempo. Dive deeper with new banks full of pre-made presets soaring gestures, glitched-out breakdowns, and beyond.
Elevate your productions and get a bottomless well of inspiration in a single plug-in with Stutter Edit 2.
One-button Access
With the new AUTO mode, you can easily try out sounds in your mix and fire off gestures without any routing required. Or, easily connect a MIDI controller via an online help system that detects your DAW and provides step by step setup instructions. Get inspired with professionally designed presets that give you cinematic rises, exciting transitions, and club-ready filter sweeps out of the box, ready to be added to your productions. However you want to start your journey into Stutter Edit 2, you'll be up and running and making sounds quickly.
Movement in the Mix
An upgraded Distort module, new Comb, Chorus, and Limiter modules, and a new Reverb module from BT's personal collection join a suite of 11 effects that offer everything from lo-fi ear-candy to attention-grabbing tape stops. Every knob and slider in Stutter Edit 2 can move in time with your session using the new Curve Editor, letting you draw in the motion of your effects without needing to use your DAW's automation. Choose your range with the blue sliders, pick a premade curve (or draw your own), and play back to hear your creation.
Make stutters, breaks, and cuts..
Put Stutter Edit 2 on your tracks to fire off rhythmic gestures, sweeping filters, glitchy effects, or everything at once. Access dozens of unique gestures through custom banks, each with their own rhythmic flavour ready-made to deliver inspiration fast. Chop up your samples to the beat, or just shred them into pitched, synth-y oblivion with the Stutter and Buffer controls. Get simple. Go deep. Try different gestures, and create your own!
Stutter Edit 2 Features:
Create instant rhythmic patterns out of any sound. Trap your hi-hat. Make your vocals skip and jump. Turn percussion into pitch. Make an instant dubstep breakdown.
An easier setup with AUTO mode lets you audition sounds in your mix hassle-free with one button. Or hook up a MIDI controller with step-by-step in-app help that detects what DAW you're in.
Curve Editor affects any setting in Stutter Edit 2, letting you make sweeping filters, pumping reverbs, and blends of lo-fi energy. Drill into any setting to edit the curve in detail, or choose from 12 premade curves for instant inspiration.
Effects modules: get the creative juices flowing with deeper controls and more options for motion and chaos. Stutter Edit 2 adds new Comb and Chorus modules, along with a full-featured Reverb and two-band Distort module.
Banks and gestures designed by BT deliver a wealth of effects, ideas, and sounds. Saved banks auto-map to your MIDI key keyboard, giving you dozens of gestures at your fingertips.
UI experience offers a logical workflow, with a new dedicated output section, easier Stutter controls, and a flexible system for saving banks and gestures.