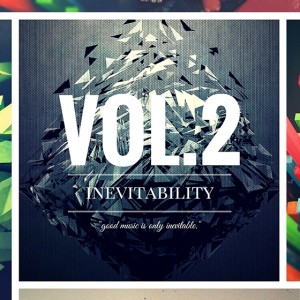 Gill Chang Inevitablity Vol 2
Size 249 Mb 
This pack comes with over 200+ (212 in total) samples, with the main focus being loops directly sampled from my own tracks!
As a producer, I know what is actually useful to use in your own productions because its what I do everyday. With that being said, I sampled/mixed loops and samples directly from my edits, remixes, and originals for you to use in your own productions! The possibilities are unlimited. 🙂 The pack also contains custom made loops as well as custom mixed/layered percussive snare/clap/slaps action.
This pack contains:
x10 really punchy kicks
x25 creative percussive snare/claps/slaps
x26 percussive sounds
x26 custom melodic/percussive/clap/snare loops
x15 creative snare rolls for drum fills
x25 well crafted vocal one shots
x20 demo track samples/loops
**x56 loops and samples sampled directly from my edits/remix/originals
**x9 exclusive loops/samples for my zedd candyland edit! (free from artist union download!)
loops/samples directly from my edits and remixes include:
josh pan & X&G – platinum (gill chang remix)
PRXZM – haze (gill chang remix)
Ember Island – Need You (Gill Chang Remix) [Premiere]
flume – smoke and retribution feat. vince staples & kucka (gill chang edit)
flume – never be like you feat. kai (gill chang edit)
Zedd & Aloe Blacc & Grey – Candyman (Gill Chang EDIT)
It will include the building blocks to the tracks, minus the vocals/samples I don't have the rights to obviously!
All mixed, mastered and created by me for you to use in your productions! Drag, cut, pitch, and drop and you're good to go. 🙂
I have made a free repost-to-download link for the zedd candyland edit samples, so you guys can get an idea of what you'll be getting with the whole pack! 🙂
*format: wav files 24bit + 1 midi file
And as always, thank you so much for any support I receive for this pack. I am truly grateful!
Enjoy!
Zippyshare
Demo preview: