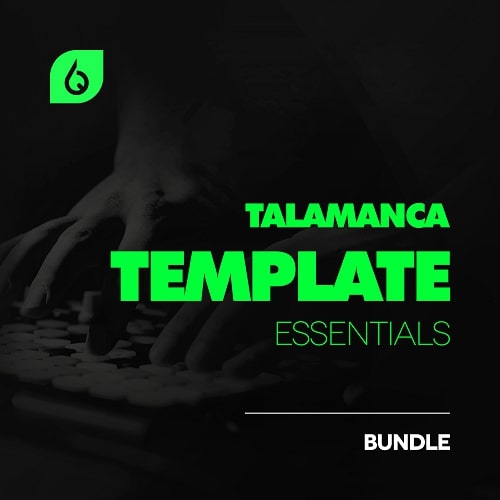 Freshly Squeezed Samples Talamanca Template Essentials Bundle
Produced in collaboration with established progressive producer Nils Huzen (Talamanca), we're delighted to present the Talamanca Template Essentials Bundle.
Featuring volumes 1, 2, and 3 of the popular Talamanca Template Essentials series, the bundle includes a total of three FL Studio 11 templates. Each template contains all synthesizer presets and samples, as well as being fully mixed and mastered, making the bundle an extensive educational resource.
Talamanca is well known for his releases on labels such as Neuroscience Recordings and Perceptive Recordings. The quality sound that can be heard in each template comes as no surprise when you really look at Talamanca as an artist.
If you're looking for something that will educate and provide inspiration, whilst adding samples and presets to your existing library, then look no further. Progressive house and trance fans will love this bundle.
What's Included?
The Talamanca Template Essentials Bundle includes Volume 1, 2, and 3 of the Talamanca Template Essentials series. Each template is different in terms of style, composition, sound design, and mixing – giving you an all-round package that can be used and studied extensively.
Volume 1
Starting with a groovy percussion-driven intro, the Volume 1 track can be enjoyed in the club just as well as it can be while relaxing in the sun. With deep progressive plucks and intricate arps, Talamanca does a great job of building tension throughout this track.
Features:
Complex drum section.
Multiple layers of melodic content.
Serene breakdown with unforgettable atmosphere.
Tight arrangement with good use of tension.
Crisp, sonically pleasing mixdown.
The Volume 1 template uses two external VST instruments: LennarDigital Sylenth1 (version 2.211), and U-He Zebra 2.6.
Volume 2
Largely different from the template included in Volume 1, Talamanca's second template track is a high-energy uplifting trance masterpiece that features driving basses and hard-hitting drums in addition to a fantastic selection of synth sounds. The dreamy piano that can be heard throughout enhances the melodic dimension of the track.
Features:
Abstract tension-building FX.
Soaring lead melodies.
Melodic bassline.
Extended uplifting trance arrangement.
The Volume 2 template uses only one external VST instrument: Native Instruments Massive 1.3.1.
Volume 3
Bring the tempo back down, Talamanca's third template starts off with a punchy drum intro before transitioning into a complex bass section that electro producers will adore. The vocal is introduced and shortly followed by a filtered supersaw that foreshadows the full chord-based melody featured in the main section of the track.
Features:
Complextro bass section.
Clever top-line melodies.
Atmospheric effects.
Repetitive melodic motifs scattered throughout.
Artistic Influences:
Adam Szabo, Johan Vilborg, Jaco, Myon & Shane 54, AWD, and LTN.
Bundle Properties
100% royalty free.
FL Studio 11 compatible template.
Logically organized and color-coded for ease of use.
All synth presets, drum samples, loops, and FX samples included.
Great as an educational tool or general production resource.
In short, the way a template should be!
Demo Preview: