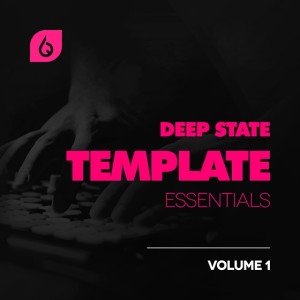 Freshly Squeezed Samples Deep State Template Essentials Vol 1
Size 93 Mb
This product contains a full, release quality progressive house track for FL Studio 11.1. The featured track is a true masterpiece, showcasing the Dinka style of progressive house that everyone's come to love.
The fully mixed and mastered template includes the full arrangement with all MIDI data, synth presets, samples, and FX chains intact. All mixing has been performed natively with FL Studio plugins and chains, and the template uses only three third party VST plugins: Native Instruments Massive 1.4 and LennarDigital Sylenth 2.11.
Deep State is a collaboration project between Nils Huzen (Talamanca) and Freshly Squeezed Samples founder, David Sherlock. Both producers have a track record of releasing popular, club friendly productions with a keen ear for melodic, warm, progressive sounding productions.
What's Included?
This FL Studio 11.1 template includes original MIDI data, synthesizer presets, and features a professionally performed mixdown with all automation center intact.
In addition to that, the template is 100% royalty-free, meaning you can use it as inspiration for your own productions. Dig deep into the project file and study the composition and how melodic elements interact with each other. Alternatively, study how the mixdown has been performed and how certain instruments and sounds have been processed.
Three third-party VST plugins are used in the template:
Native Instrument's Massive 1.4.0
LennarDigital Sylenth1 2.221 (Beta Version)
Artistic Influences
Dinka, EDX, Christian Hirt, Talamanca and many others.
Technical Specification
Format(s): FLP, WAV, FXP, NMSV
Type: FL Studio 11 Template
Product Series: Template Essentials
Demo Preview: