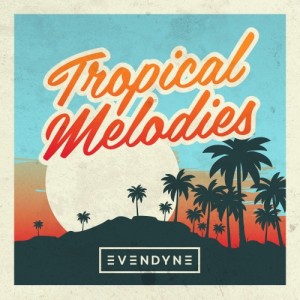 Evendyne Tropical Melodies
Size 87 Mb 
o you need that extra push to start producing your new tropical house tune?
You don't need to wait any longer; we have crafted you 25 inspirational midi kits to use in your future productions.
Each kit consists of 3 MIDI files: Basses, Chords and Leads.
We have also included wav sounds from the preview as well.
What is more, we have rendered you 50 awesome bonus samples (Claps, Cymbals, FX, Kicks, Percussion, Snares).
Just use them as you like!
Quality is always our first priority, so make sure you download and listen to all melody kits, not just the ones included in the preview.
Have fun producing!
Once purchased, the 'Tropical Melodies' is royalty free and can be used in your productions without restrictions.
The sample pack includes the following kits:
• Tropical Melodies Kit 001 – Gm – 105bpm (6 files)
• Tropical Melodies Kit 002 – G#m – 105bpm (6 files)
• Tropical Melodies Kit 003 – C – 105bpm (6 files)
• Tropical Melodies Kit 004 – Fm – 105bpm (6 files)
• Tropical Melodies Kit 005 – A# – 105bpm (6 files)
• Tropical Melodies Kit 006 – Fm – 105bpm (6 files)
• Tropical Melodies Kit 007 – Em – 105bpm (6 files)
• Tropical Melodies Kit 008 – Cm – 105bpm (6 files)
• Tropical Melodies Kit 009 – C – 105bpm (3 files)
• Tropical Melodies Kit 010 – Dm – 105bpm (3 files)
• Tropical Melodies Kit 011 – Am – 105bpm (3 files)
• Tropical Melodies Kit 012 – Gm – 105bpm (3 files)
• Tropical Melodies Kit 013 – F – 105bpm (3 files)
• Tropical Melodies Kit 014 – Dm – 105bpm (3 files)
• Tropical Melodies Kit 015 – A#m – 105bpm (3 files)
• Tropical Melodies Kit 016 – Dm – 105bpm (3 files)
• Tropical Melodies Kit 017 – E – 105bpm (3 files)
• Tropical Melodies Kit 018 – C# – 105bpm (3 files)
• Tropical Melodies Kit 019 – Cm – 105bpm (3 files)
• Tropical Melodies Kit 020 – Gm – 105bpm (3 files)
• Tropical Melodies Kit 021 – F#m – 105bpm (3 files)
• Tropical Melodies Kit 022 – C# – 105bpm (3 files)
• Tropical Melodies Kit 023 – G – 105bpm (3 files)
• Tropical Melodies Kit 024 – F# – 105bpm (3 files)
• Tropical Melodies Kit 025 – Cm – 105bpm (3 files)
Specifications:
• 25 MIDI construction kits (75 MIDI files)
• Sounds of preview (24 WAV files – Basses, Chords, Leads)
• 50 WAV samples (Claps, Cymbals, FX, Kicks, Percussion, Snares)
• A compact size of 134MB
*Other Genres that this package may be useful in:
• Chillout
• Disco / Nu-Disco
• World
Demo preview: