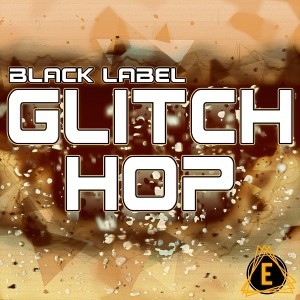 ElectroniSounds Black Label Glitch Hop
Size 765 Mb 
Electronisounds' Black Label Glitch Hop brings a wealth of new woofer-shaking, frenetic and funky inspiration to your DAW — This samples/midi/presets pack is for all you creative sample choppers, funky beat lovers, frequency-splitters, digital crate-diggers, glitch freaks and re-sample-neuro-bass-heads!
This pack is overflowing with EVERYTHING you need to write your own Glitch Hop / Neurohop banger from the ground up including: drumloops, drum one-shots, MIDI, bass loops, bass one-shots, synthloops, synth stabs and chops, combo loops, atmospheres/textures, fx sounds and serum vsti presets.
Supplied in a uniform tempo of 110bpm and key (Fminor), this pack is easy to use and versatile. Instead of endlessly searching your sample folders for sounds that work together, you'll have a good variety of samples and loops that are meant to work together!
Whether you're after wav loops, midi loops, one-shot samples or serum presets – this pack has got ALL your glitch hop needs COVERED. Forget about packs that offer you only a few samples – With over 800 WAV samples, Black Label Glitch Hop is about to be your secret sonic weapon! Using all of the included content, you have the FLEXIBILITY to easily create your OWN UNIQUE sound.
The drumloops were made using the 176 drum sounds in this pack, which were all carefully hand-crafted from scratch. This means it will be very easy for you to build your own beats from scratch and get the same quality sound as the included drumloops.
Each of the included drumloops comes in three forms: full loop, kick and snare only, and top – You can mix and match these elements and further customize your drum beats quickly. Many drumloops are also provided in MIDI format, so you can re-sculpt your own beats using any drum sounds in your arsenal or any of the drum one-shots from this pack.
Many of the bass and synth loops are provided in "tweaked" versions of the original loop. Use these for variations in your track, or chop different parts out and COMBINE the "tweaked" and "tweaked more" versions for EXTREME CHAOS!
Looking to get REALLY creative with the CRAZIEST sounds? Dig into the COMBO LOOPS folder for ULTIMATE MAYHEM! We chopped, combined and re-mixed the drumloops and bassloops into full-on instant CHAOS!! These are some of the SICKEST samples we have ever produced!
We've also created 103 of the most filthy bass one-shots for you to play with. Use these to craft or re-sample your own unique bass patterns from the ground up – the power in these bass shots is STUNNING! Complimenting the bass shots are 100 synth shots and chops!
The 29 serum patches are made from 13 all new custom wavetables which are also included in this pack for you to design your own patches with. Most patches are designed with lots of macro control modulations just waiting to be tweaked by you!
63 MIDI loops are also included: bass midi, drums midi, synth midi – we noticed that not many glitch hop packs include MIDI, so we packed it in for you to use with your favorite synths and drum samplers!
Genres this samplepack is useful for making: glitch hop, neurohop, big beat, dubstep, hard hip hop, breaks, trip hop, etc.
Black Label Glitch Hop is 100% royalty free, meaning you can add all of these elements to your sound without worrying about any sample clearance hassle!
Included formats: WAV, MIDI, SERUM PATCHES. SERUM WAVETABLES
EVERY SAMPLE IS VERY WELL LABELED.
ALL SAMPLES tempo-synced at 110bpm.
ALL SAMPLES in the key of Fminor.
ALL SAMPLES 24-bit.
Works with All DAW Software including Cubase, Logic, Ableton Live, Pro Tools, Reason, Reaper, Sonar, Studio One, Mixcraft, FL Studio, Garageband, Samplitude and many more.
Download:
Zippyshare
Demo previews: