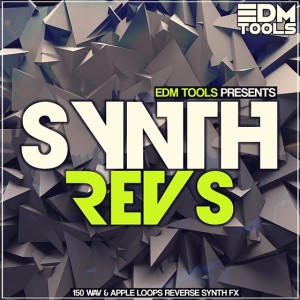 EDM Sample Tools  Synth Revs
Size 131 Mb 
EDM Tools launches into 2016 with 150 key and tempo labelled fx'ed and reversed synth sounds, perfect for adding tension and filling up space in your tracks.
The whole idea behind the EDM Tools imprint is to deliver specific sounds with a small price tag but good overall quality.
Delivered as 1-2-4 bar loops and tempo synced at 128BPM, the synth revs feature all kinds of sounds going from pianos, saw basslines and leads to mainroom chords, all reverbed, fx'ed and reversed.
Every synth rev has been precisely cut into 1-2-4 bars, being drag & drop ready.
One trick you can do is to re-reverse the sounds and get instant tonal effects and synth hits to spice up your production.
This pack will work with genres including but not limited to progressive house, tech house, electro, complextro, dubstep, trap and other EDM influenced genres.
We have also included the usual Apple Loops version of the pack for the Logic user.
Everything has been formatted accordingly and can be added to your personal Apple Loops Library.
All of the sounds are key labelled and do not contain the delay effect that can be heard in the demo.
*Other Genres that this package may be useful in:
• Dubstep
• Electro House
• Hip-Hop / Trap
• Progressive House
• Tech House
Demo Preview: