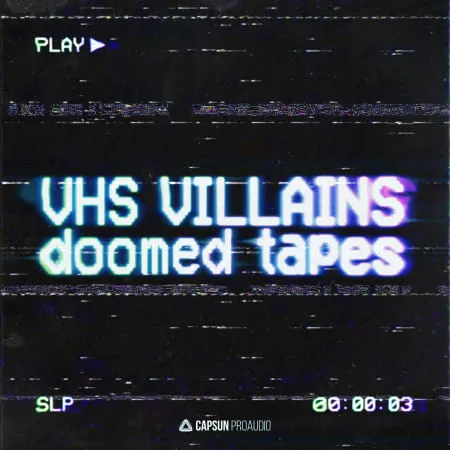 CPA VHS Villains: Doomed Tapes WAV
CPA partner with Arthouse Acoustics to present VHS Villains: Doomed Tapes. A unique collection of retro samples inspired by the sound of early naughties alternative and underground hiphop, exemplified by the mysterious and enigmatic figure: MF Doom.
The sample-centric sound eschewed traditional east coast vinyl aesthetic and took a different approach to crate digging, instead plummeting into the world of late 80s and early 90s TV music, via dusty and warped VHS, cassettes and lofi budget samplers. Featuring motifs and themes inspired by chat show title music, easy listening saxophone, sitcom and soap opera themes and corny TV adverts. These wholesome, mainstream, all American sounds are villainously subverted into a rebellious underground rap soundscape.
This pack contains full melodic stacks, downsampled & resampled live music and stemmed out guitars, saxophone and keys to give you complete control. We also included a new drum kit, providing plenty of lofi weight to accompany the melodies.
Demo Preview: