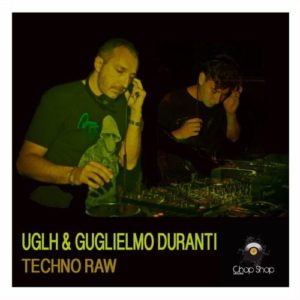 Chop Shop Samples UGLH And Guglielmo Duranti Techno Raw
Size 321 Mb 
Chop Shop Samples starts with a sample library delivers by UGLH & Guglielmo Duranti.
This is a special Techno Raw collection for the Modern Techno productions, but with an Old Techno and House flavor too.
The package contains Techno and Tech Drum loops, Beat Loops, Top Loops, Kik Loops, Clap and Snare Loops, Hihat Loops, Tom and Percussion Loops, Music and Synth loops, Bass loops, Stabs, and One-Shot Drums.
UGLH productions & remixes have appeared on labels such as: Get Physical, 8Bit, Supernature, Noir Music, Suara, Plastic City, Something Different Records, Time Has Changed, Caramella Records, Rawthentic Music, Great Stuff Recordings, CR2, Catwash and many more.
UGLH sounds is a journey through various styles of electronica & being influenced by the deep Chicago & tech-house sounds, and now with the fresh touch of Guglielmo Duranti finally returned to innovatively fuse together house & techno.
Techno Raw has been produced by Marco Duranti & Guglielmo Duranti. Old and new style together for a great sound.
All the samples are royalties free.
Download contains:
BPM 124-126-128
74 Drums Loops
34 Bass Lopps
28 Music Loops
11 Beat Loops
52 Top Loops
26 Bassdrum Loops
24 Claps & Snare Loops
34 Hihat Loops
24 Tom & Percussion Loops
12 Fx
One-Shots
20 Bassdrums
10 Claps
10 Snares
20 Hihat
10 Percussions
12 Toms
30 Stab
Specifications: Total 562.9 Mb (unzipped) 431 x Wav 44.1 khz, 24-bit
Format: Wav 44.1 kHz, 24-bit
Zippyshare
Demo Preview: