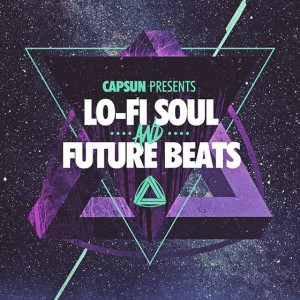 CAPSUN ProAudio Lo-Fi Soul & Future Beats
Size 599 Mb 
CAPSUN – Lo-Fi Soul & Future Beats captures the classic soul and magic of lo-fi sampling, analogue synths and drum machines and combines it with the sound of tomorrow. Experimental future beats laced with loosely quantized rhythms, rich warm pads, sub-heavy basslines and soulful chops. All inspiration, all royalty free and ready to drop into your DAW or sampler of choice.
1.05GB of the highest quality loops and one shot sounds including saturated Drum Loops & punchy hand crafted Drum Hits, downtempo glitched Guitars, twisted haunting Vocals, nostalgic dusty Keys and soulful Lead Solos. 8bit Arpeggios, analogue FX noises and electrical buzz captures add texture and grit.
CAPSUN developed the concept for this pack over a number of months and racked up a huge gear list with the aim to capture that golden 'Lo-Fi' sound and combine it with supercharged modern Hip-Hop, Chill Trap and Future Bass production techniques. Experimental tones, timbres and processing were key so we used everything from high end vintage samplers and analogue synths, old toy synths, analogue and classic drum machines to live recording, acoustic instruments, FX pedals, cassette, tape and vinyl. From the unmistakable sound of the MPC60 and the unique tones of 90s Yamaha Portasound keyboards to the analogue bleeps of the Teenage Engineering Pocket Operators and the rich tones of the Juno 106.
CAPSUN – Lo-Fi Soul & Future Beats is a collection built to inspire and provide building blocks to manipulate, twist and chop to create your own, fresh sound whilst providing access to the sounds of equipment that's either hard to find, prohibitively expensive or hard to keep working!
With a sound based around experimentation and the concept of combining elements of different genres, influences can be heard including Chill Trap, Future Bass, Golden Era Hip-Hop, Experimental Rap, Future RnB, Lo-Fi, Chilllwave, Oldskool Garage, Vaporware, PC Music, Ambient and nods to classic J Dilla style Hip-Hop and Soul production.
Producers inspired by artists and labels such as Flying Lotus, Flume, Samiyam, Nosaj Thing, Four Tet, Soulection, Mr. Carmack, Sam Gellaitry, SevnthWonder, Future Beats Records, Team Supreme, Ta-Ku will find a true representation of the sound they all share.
24bit Quality
1.05GB
70 Drum Loops
135 Drum One Shots
10 Arpeggio Loops
30 Bass Loops
10 Guitar Loops
25 Keys Loops
15 Leads Loops
10 Lo-Fi Loops
20 Pad Loops
25 Synth Loops
10 Vocal Loops
20 FX & Atmospheric Loops
10 Risers & Transitions
11 Arp One Shots
40 Bass One Shots
25 FX One Shots
10 Guitar One Shots
38 Keys One Shots
21 Leads One Shots
21 Lo-Fi One Shots
17 Pads One Shots
25 Synth One Shots
17 Vocal One Shots
229 Sampler patches for NNXT, Exs24, Kontakt, Sfz
Zippyshare
Demo preview: