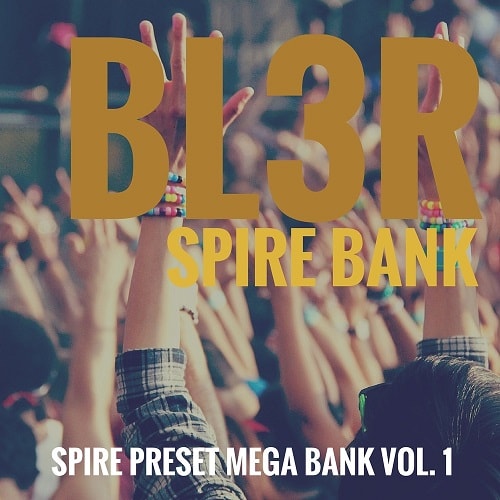 BL3R Spire Mega Bank Vol. 1
BL3R Spire Mega Bank Vol. 1 is compilation of our dopest synths! Includes drop and break-down synths from Heat, Bass Cannon, Jump Off, Atlantis, Carpe Diem, and many more!
This bank includes individually designed sounds from the BL3R Duo. All engineered to better your production value. Many of the synths within the pack are layers from most our original mixes, including our most known Jump Off, Bass Cannon, Heat, and many more!
Soundbank Details
– Bass Presets
– Lead Presets (Heat Presets)
– FX Presets
– Arp Presets
– Pluck Presets
About BL3R Sound Design
Established in 2015, our main mission is to help struggling producers take their production to the next level. We focus on gathering our freshest samples and presets into delicious packs that will guarantee satisfaction!
Our packs have been used by Olly James, Zaxx, Henry Fong, TJR, Gareth Emery, Carnage, Andres Fresko, Timmo Hendricks and many more!
your browser.Respect!