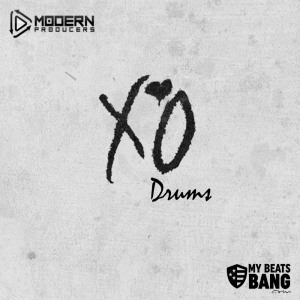 Bang Bang Productions XO Drums
Size 26 Mb 
Ever wanted to get those raw acoustic drum sounds like the ones you hear on The Weeknd's music?
This drum kit contains over 80+ high-quality sounds that will spark your beats with that raw acoustic drum sound. All sounds are created and edited by My Beats Bang's producer Drops One to give you that specific raw acoustic sound. This drum kit is MUST HAVE for all music producers.
Drum Kit contains: 10 Cymbals 15 Hi-Hats 15 Percussions 15 Kicks 15 Snares 12 Bonuses Total: 82 high-quality sounds.
Demo Preview: